Want to know what your home is worth? Click here.
For your latest and most accurate 
list of homes for sale in your area: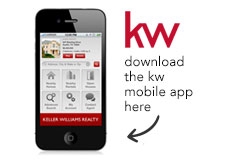 Get a positive, helpful partner for buying or selling a home:
Trusted resource for answers about the process

Innovative marketing strategies

Expertise about neighborhood features

Ability to target home searches

Strong negotiation skills

Support through the closing and beyond
NOTICE:  Keller Williams Realty /Hernandez Real Estate Services LLC are not associated with the government, and their services are not approved by the government or your lender. Even if you accept and use our service for short selling your home, your lender may not agree to accept the offer for sale. If you stop paying your mortgage, you could lose your home and damage your credit rating.